About
welcome to my website here is just a little about me.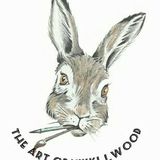 I have been drawing since i was little it was my thing to do when i needed to relax and i continued to do all my life for fun,to relax and for commissions ,i now live in Cheshire UK with my husband,son little dog and cat
I work with pencils,coloured pencils,paint and pyrography (woodburning) in a variety of styles from illustration to realistic ,pets wildlife and landscape .drawing animals and birds is a passion stemming from my love for wildlife and the natural world.
I work full-time taking on commissions as well as developing my own ideas.
I take on commissions via email or social media feel free to contact me prices are reasonable i do not mind if you just want an idea of cost without committing to buy ,i have items up for sale via the gallery just click on shop click on the image.
just want to follow my work ? find a link to my accounts on the links page Facebook,twitter or Instagram. feel free to share my posts just please don't download illegally .
thanks for reading ~nikki